SPE - Cph AGM and Presentation by Total : Tyra Redevelopment
---
Date and time
Tuesday 11. May 2021 at 16:30 to 18:00
Registration Deadline
Tuesday 11. May 2021 at 16:00
Location
Virtual Meeting - MS Teams, on your computer or Phone, NA Virtual meeting Virtual Meeting - MS Teams
on your computer or Phone
NA Virtual meeting
SPE - Cph AGM and Presentation by Total : Tyra Redevelopment
---
SPE - Cph AGM and Presentation by Total : Tyra Redevelopment
CHANGE TO SCHEDULE - PRESENTATION 4.30PM, FOLLOWED BY AGM 
After you are welcome to join the virtual talk and Q&A to get technical insights about the Tyra Redevelopment.
Presentation by Morten Hesselager Pedersen, VP & Head of Tyra redevelopment
Tyra Redevelopment: a major offshore project at the core of Denmark's energy transition
The Tyra platforms have been at the core of Denmark's energy infrastructure for almost 40 years, processing 90% of the nation's natural gas production. Total with the Danish Underground Consortium is investing 21 billion Danish kroner to redevelop the Tyra platforms in the Danish North Sea to support Denmark's transition towards a low-carbon energy future.
The new Tyra will be a state-of-the-art facility ensuring efficient natural gas supply for decades to come and provide a second home for our offshore employees. With the use of new technology and modernized working processes, the redeveloped Tyra will reduce 30% of CO2 emissions, 90% of flaring, and improve overall operational energy efficiency.
The Tyra Redevelopment is a giant puzzle and it has a unique scope that involves removal of old facilities, modification to existing facilities and construction of completely new modern facilities.
The redevelopment project started in 2018, with the first steel cut on the new platforms. At safe and well-executed offshore campaigns, the Tyra field's production has been temporarily shut-in, old Tyra facilities were removed, and new jackets were installed laying the foundation for the new Tyra. Until the restart of production in June 2023, the main project milestones ahead comprise the completion of construction, installation, hook up and commissioning of the new Tyra platforms.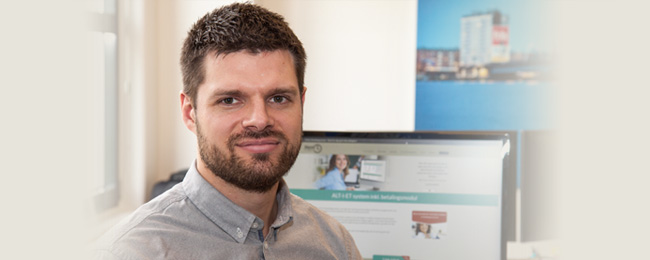 Read about NemTilmeld
NemTilmeld makes it easy for you to organize events.
Save money, time and concerns and minimize time-comsuming adminstration.
We provide personal support - when you need it
PS: This ad is shown because this is a sponsored NemTilmeld account